From an image in 
Pfizer's late-July investor's report
:
with notation added by
Michael Lin
: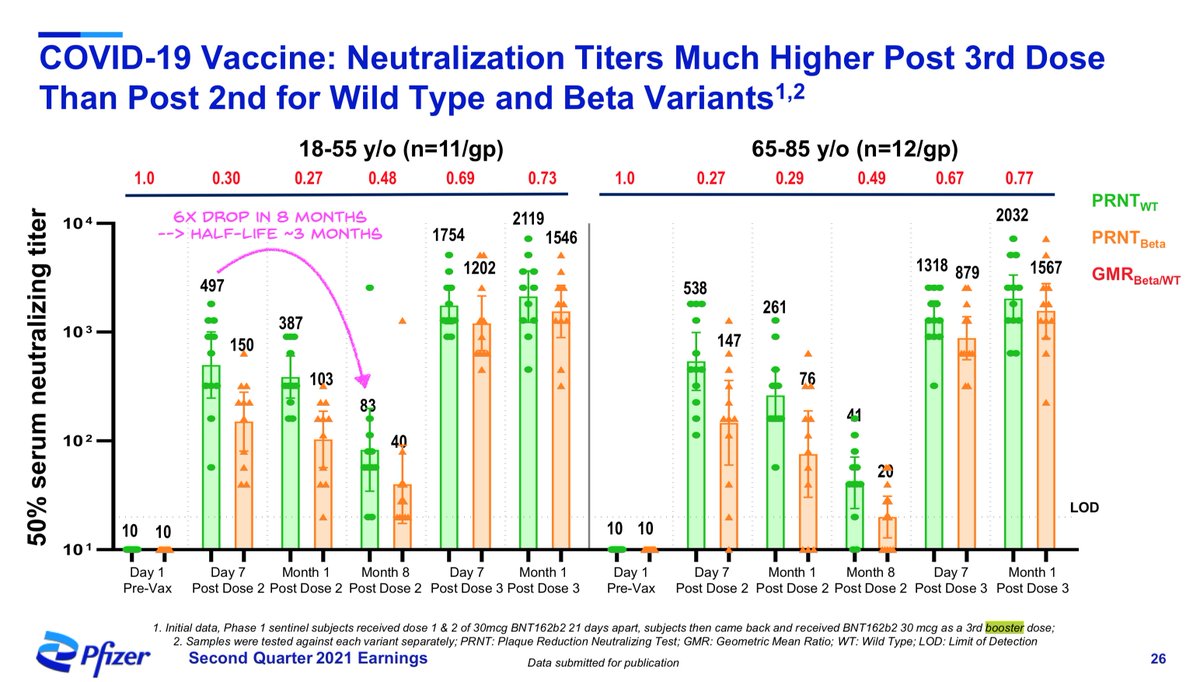 For 18-55yo, the decrease in neutralizing titers for wild & beta variants matches a half life of 3 months (so reduce by a factor of 16 in a year).
I calculate a half-life of 3.1mo for 18-55 and 2.2mo for 65-85.
That's a
yearly drop in neutralizing titer by a factor of 15 for 18-55 and a factor of 44 for 65-85yo.